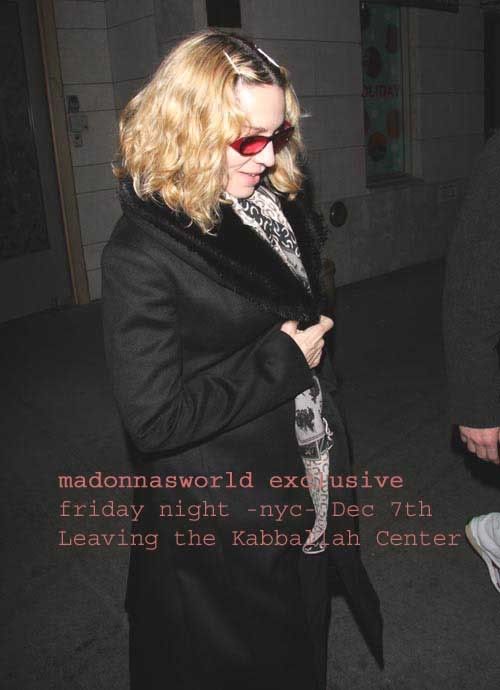 I went to the Kaballah center with the intentions of trying to see Madonna, at 6pm, however, there was no one in sight so I left, then I get a call that says Madonna arrived at 745! So I rush back and catch her leaving, at around a quarter to 10, the queen comes out of the Center sporting her red shades (think CELIA), and walks casually to her car, there was a ton of photographers, but everyone was really nice and civil. Overall , a great experience for me, after having walked all around Manhattan, I was
exhausted
but after you see her , you feel re-energized! shes incredible. I told her
I love 'candy shop', and she gave a quick smile
, she was in a talking mode as you could imagine, all business....Im sure shes not to happy about having to
sue her building!
Now another bit of gossip, I can share with you all is that Madonna has been attending
some dance "HIP HOP" classes
, as I could best describe them this week. It looks like Madonna might be learning some new dance steps for her new single/
video
release...which she will no
doubt shoot soon.
I will send in pix of tonight as soon as I can, so stay tuned to
madonnasworld.com
for more info, as always. thanks for reading, hope to hear from you soon!
--
Where Madonna Does it Better
http://www.Madonnasworld.com