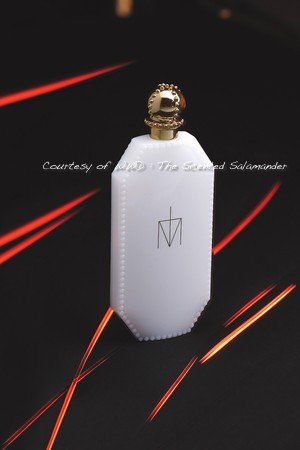 If you buy a celebrity fragrance for the celebrity and not the jus, then it must be because you want to purchase a piece of them. Madonna herself was inspired by the charisma of her own mother seen through her child's eyes and the memory of her fragrance to create her upcoming perfume, Truth or Dare. Although she doesn't say what compositions her mother wore, she picks out the notes as being those two great American pop icons, gardenia and tuberose,
"She always smelled like gardenias and tuberose, an intoxicating mixture [that was] feminine and mysterious. I wanted to re-create this scent, but with something fresh and new about it as well. Something honest and yet daring — hence the name Truth or Dare."....
There is thus nothing devious or far-fetched about the new Madonna perfume in case you were expecting something a bit outrageous. In fact, a gourmand undertone said to suggest "darkness" makes sure everyone stay in their comfort zone even when invoking deeper atmospheres. Obviously, Madonna wants to please her fans, not stroke them the wrong way.
The white floral perfume was created with perfumer Stephen Nielsen of Givaudan. The scent has opening notes of gardenia, creamy tuberose and dewy neroli; a heart of carnal jasmine, benzoin tears and white lily petals, and a drydown of vanilla absolute, caramelized amber as well as a sensual musk aura.
The flacon makes references to typical Madonna-persona Catholic symbols. There is an ascetic-looking Christian cross. The flacon does not look unlike a coffin. It would work great as a memento mori of sorts. The bottle is unusually flat, like a hybrid form inspired by a pocket book, a smart phone and a flask, all suggesting portability. There is also an ancient feel about it, with its choice of milky white opaline, beaded rims, and a crown-like top.
"Eaux de parfum in two sizes — 50 ml. for $55 and 75 ml. for $68 — will be sold in the U.S. A 30-ml. edp will be sold internationally. The line also includes a body lotion, $28, and shower gel, $25."
Truth or Dare eau de parfum will debut at Macy's on March 26, 2012. The international roll-out is planned for May 2012.
Via WWD